Ticketsellers has an ongoing relationship with Ecolibrium one of their key projects being Energy Revolution.
We have made it even easier to add carbon balancing to your ticket page. Simply go to your event's control panel, go to edit event - either via the pencil or under Manage event > edit event details, and click through to the second page to view this: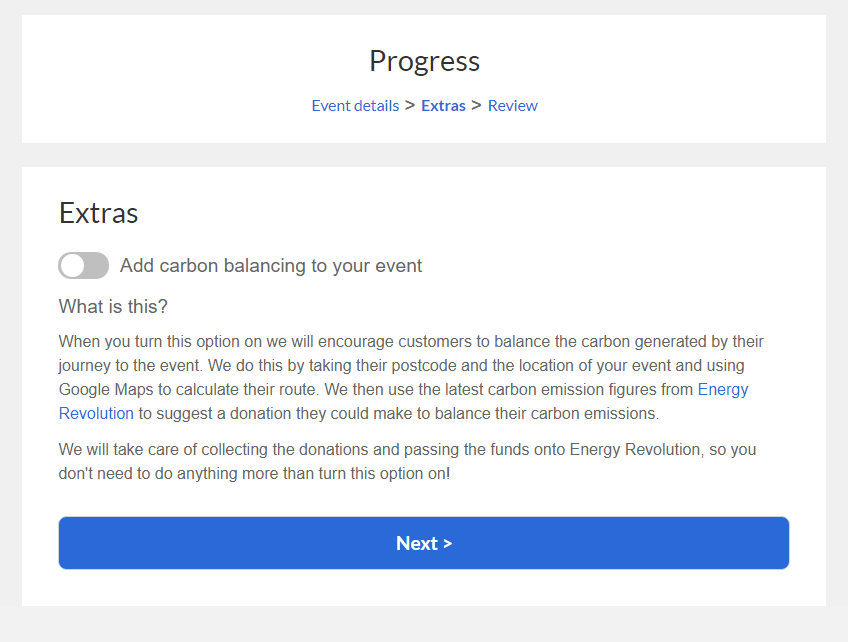 Then this option will appear on your ticket page!