Often, you will only need to add one new ticket at a time to your ticket page. However, there may be circumstances where you wish to add a number of tickets in one go.
The primary example of wanting to use the ticket import tool would be upon uploading a new event. It allows you to check all the information in one place, before adding it to the event and going live.
Further down the line, you may wish to add new tickets in bulk, for example Glamping options may become available.
To import tickets, see your Tickets menu - and select import tickets.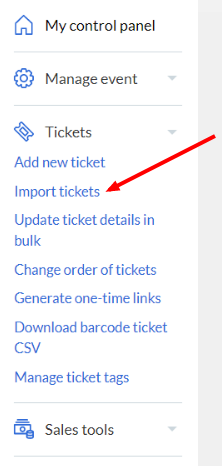 This will take you to this page: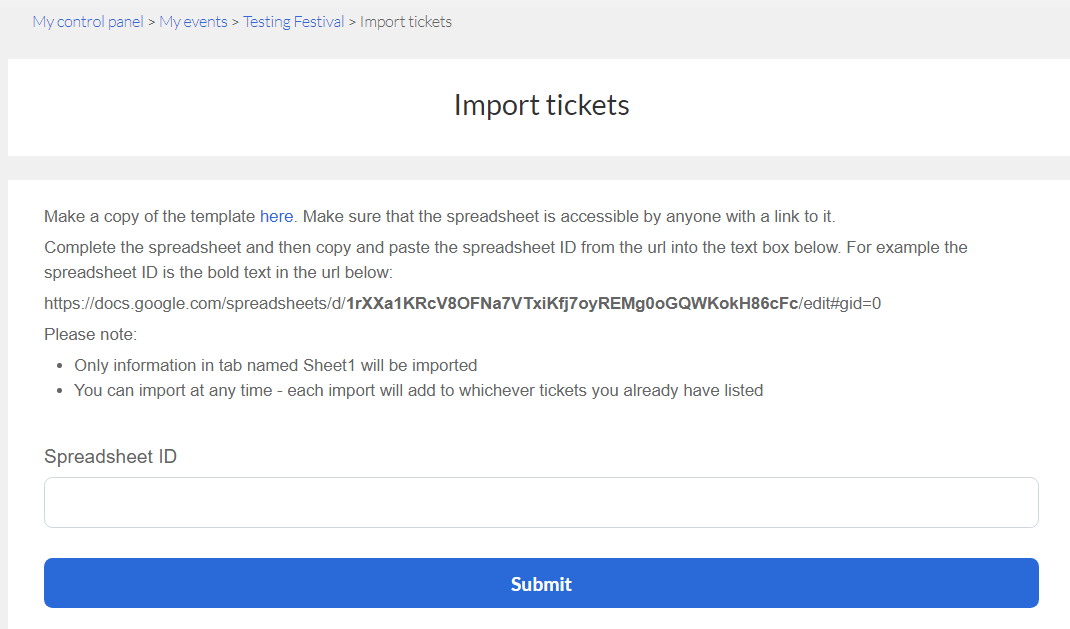 Make a copy of the template required, complete your ticket details, and you're away! The template even has handy hints and tips to make sure you know what is required for each field.