Please click here to log in to your account, you will need to use the email and password that you registered when setting up your account.
Should you have forgotten your password, please enter your email address here.
Once logged in to your organiser account, on your dashboard go to the event you wish to amend and click:

From the Manage event menu on the left, select Customise email templates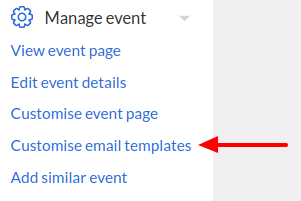 Here you can edit the email sent out to customers when they purchase a ticket to your event, it includes their order breakdown as well as customisable header, logo, banner and text: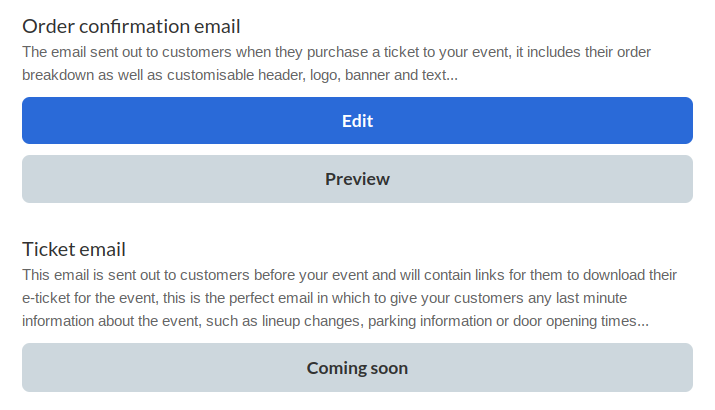 We have a new feature coming soon, which will allow you to edit the ticket email that is sent to your customers which is the perfect email in which to give your customers any last minute information about the event, such as lineup changes, parking information or door opening times.